India's rising middle class is ensuring that it is emerging as one of the world's leading consumer markets. Estimated at US $ 991 bn. in 2010 total consumption expenditure is expected to grow to US $ 3.6 trillion in 2020. Food, housing, consumer durables, transport and communication will be the top contributors. The FMCG sector alone is expected to grow at a base rate of 12.5% annually to become an INR 4000 bn. industry by 2020. The Indian retail sector is the fifth largest in the world, and accounts for 14-15% of the country's GDP. The industry size is expected to more than double from US$ 450 billion to US$ 1.3 trillion by 2020, propelled by an estimated 25% average annual growth in organized retail.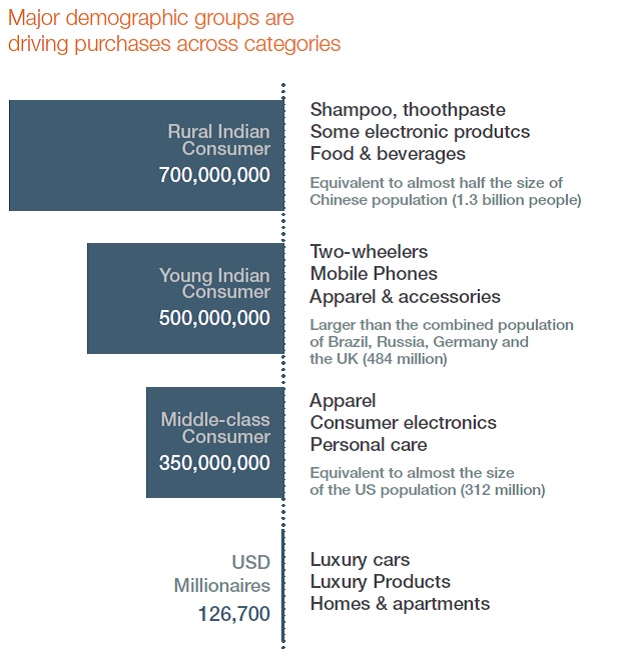 India is ranked 46th and lags behind countries such as Japan, the United States, Germany and China according to the World Bank's 2012 Logistics Performance Indicator. Logistics spends account for around 6-10% of average retail prices in India as against the global average of 4-5%. Therefore, there is a clear scope to improve margins by 3-5% just by improving the efficiency of the supply chain and logistics processes.
Massive investment pouring in infrastructure will also usher in a revolution in Supply Chain and logistic industry.
To service such a growing market and a vast expansive geography process, cost and time efficiently the supply chain and logistics sector is expected to play a pivotal role. Call us optimistic, but we believe we want to take that dream one step closer to realization.
SCNext India is affiliated to SCNext USA, the Young Professionals arm of International Supply Chain Education Alliance, USA.
We welcome you to SCNext India a knowledge sharing platform that will bring Supply Chain Education and activities to University / B-Schools students and Supply Chain Young Professionals. The Platform will catalyse university activities and link students and Young Professionals to the experience and expertise of SCNext mentors – industry thought leaders and industry at large in a holistic way.
We provide you a glimpse into SCNext India activities and events in India.......................
Nikhil Oswal, Executive Vice President @ SCNext India
This email address is being protected from spambots. You need JavaScript enabled to view it.
+919011043000
We want to reform supply chain education in India by helping career growth of all professionals in the field of supply chain and logistics in the country, providing the appropriate resources and platform for education, training and knowledge sharing
Leadership Council in India
We are nothing but a product of our experiences. Our Leadership Council is the core building force of SCNext India. They are passionate young leaders, dynamic and change oriented who are key to our strategy and operations in the country. If you attend any of our events, our Leadership Council are the brains and manpower behind making it happen
Default
Title
Date
Random
Some of our India Industry Mentors who are on SCNext Advisory Board include




| | | | |
| --- | --- | --- | --- |
| MENTOR | Current Company/University | Job Title | LinkedIn Profile |
| MR HARESH PANJAVANI | Capgemini Consulting | Managing Consultant | https://www.linkedin.com/in/haresh |
| MR DIBYA SHARMA | Cognizant Business Consulting | Consultant | in.linkedin.com/in/dibyasundar/ |
| MRS AMALI SEBASTIAN | Expeditors International India Pvt Ltd | Regional Account Manager | https://www.linkedin.com/home?trk=nav_responsive_tab_home |
| MR ALVIS LAZARUS A | Flipkart | India Head - Supply Chain | in.linkedin.com/in/AlvisLazarusA |
| MR SRINIVAS CHAVALI | Foton Motors Mfg | Vice President | https://in.linkedin.com/in/srinivas-c-9165a924 |
| MR THOMAS ABRAHAM | General Motors | Lead Engineer | https://www.linkedin.com/in/thomasabrahamssbb |
| MR HARISH PANT | Hampson Industries Pvt. Ltd. | Managing Director | https://in.linkedin.com/in/harishpant |
| MR RAJEEV RANJAN | Hindustan Coca-cola Beverages Private limited | Vice President | https://in.linkedin.com/in/rajeev-ranjan-8204521 |
| MR INDRONIL GHOSH | ITC, Kolkata | National Demand Planner | https://www.linkedin.com/profile/view?id=53418817&trk=nav_responsive_tab_profile |
| MR NATARAJA SUBRAMANIAN | Miebach Consulting | Business Unit Head | https://www.linkedin.com/home?trk=nav_responsive_tab_home |
| MR SNEHIT KUMAR | SCA Hygiene India | Business Logistics Manager | https://in.linkedin.com/pub/snehit-kumar/6/408/a44 |
| MR PRABHAKAR MN | Sutherland Global Services | Director | https://www.linkedin.com/pub/prabhakar-mn/40/968/a11 |
| MR TUKARAM GAIKWAD | Aquapharm Chemicals Pvt. Ltd. | Head CRM & Logistics | https://in.linkedin.com/pub/tukaram-gaikwad/26/706/197 |
| MR HANUMAN SWAMI | Entercoms Inc | Supply Chain Consultant | in.linkedin.com/in/hanumanswami |
| MR JITENDER PANIHAR | HealthKart | Chief People Officer | https://www.linkedin.com/profile/view?id=AAMAAAE6a7MBh9hPcprLFEwvLfwxBl8RqCg2N_k&authType=name&authToken=r_ry&trk=hp-feed-member-name |
| MR MANOHAR DANSINGANI | ICAI (Cost), IBS Business School, GIPE, NADFM | Professor | http://in.linkedin.com/pub/manohar-dansingani/87/b75/ba1 |
| MR UDAY PURANDARE | INDEPENDENT SUPPLY CHAIN CONSULTANT / ANALYST | INDEPENDENT CONSULTANT | uday purandare |
| MR VINAYTOSH MISHRA | Indian Institute of Technology-BHU | Research Scholar | http://in.linkedin.com/in/vinaytosh |
| MR SHOUVIK CHATTOPADHYAY | Institute of Engineering & Management | Asst. Professor - Management | https://in.linkedin.com/pub/shouvik-chattopadhyay-fcilt/10/33b/2aa |
| MR MANOHARAN KANNOLY | NTC Logistics ( P ) Ltd | Asst.Vice Pesident | https://in.linkedin.com/in/kannolym |
| MR SHAJU MADHAVAN | Onero Services P Ltd | Director | www.linkedin.com/in/shajumadhavan |
| MR GANESH TANDON | PIAGGIO VEHICLES PVT. LTD. | Head - Spare parts SCM, Exports & Logistics | ganesh tandon |
| MR ASAD PARWEZ | Racold Thermo Ltd. | Head SCM | in.linkedin.com/pub/shaik-asad-parwez/11/750/520/ |
| MR ASLAM RAHAMAN | Raqwani Company,K.S.A | Supply Chain Manager | Aslam Rahaman |
| DR SAIKAT GOCHHAIT | Sambalpur university | Associate Professor | https://in.linkedin.com/pub/dr-saikat-gochhait/29/432/736 |
| Mr V G Venkatesh | Symbiosis International University | Professor | in.linkedin.com/pub/v-g-venkatesh-cscp/a/923/8b1/ |
| MR GIRISH ACHARYA | The Thar Dry Port | General Manager | in.linkedin.com/in/girishacharya |
| MR SRINIVAS IYER | Thermo Fisher Scientific India Pvt Ltd | General Manager Supply Chain | in.linkedin.com/pub/srinivas-iyer/a/504/ab5/ |
| MR AMIT PANDEY | Tikona Digital Networks Pvt. Ltd. | Vice President | https://in.linkedin.com/in/amitpandey2 |
| MRS SHAILJA ARORA | Unipart Logistics | Head - Customer Relationship Mangement | This email address is being protected from spambots. You need JavaScript enabled to view it. |
B-School Outreach Program
We visit various universities during the year to help educate / train and make our myriad benefits accessible to students while ensuring students have a good time. Our university events include
Seminars/Webinars and workshops by leading industry professionals- We invite regular industry speakers from our mentor and young professional group to address the students. Our Young professional group teaches students tactical supply chain issues helping transition from student to corporate. Our experienced Mentors advise students on strategic supply chain initiatives and growth in India
Supply Chain Business case competition- Compete in the India Regional rounds of the Ptak Prize case Competition. Here is a chance for your to compete with winnings teams from across the globe and participate in our grand finale in USA for a chance to win free certifications and the 1000 USD grand prize
Training and certifications- To help students be industry ready, we offer various supply chain courses and programs to augment your university education and provide better job opportunities
Entrepreneurship Day- Our membership gives students access to over 1,000,000 USD in funding available for start-up ideas from our community.
Internship/Full-time Job and in-semester project opportunities- With our corporate partners we connect the talent to right opportunities. We collect resumes and conduct pre-screening to forward the appropriate talent to our corporate partners. Our partners also engage in recruiting at some of our workshops and competitions as they get to see students perform in supply chain
CAMPUS
Campus Ambassadors CA
Current Title
Campus Ambassadors Mail ID
IIM Ahmedabad
Mr. Som Sekhar Thatoi
Sr. Campus Ambassador

This email address is being protected from spambots. You need JavaScript enabled to view it.

IIM Ahmedabad
Mr.Pranay Boobna
Campus Ambassador

This email address is being protected from spambots. You need JavaScript enabled to view it.

IIM Calcutta
Ms. Shabham Bhattacharyya
Sr. Campus Ambassador

This email address is being protected from spambots. You need JavaScript enabled to view it.

IIM Indore
Mr. Prathap Sankar
Sr. Campus Ambassador

This email address is being protected from spambots. You need JavaScript enabled to view it.

IIM Ranchi
Mr. Rupesh Kumar
Sr. Campus Ambassador

This email address is being protected from spambots. You need JavaScript enabled to view it.

;
IIM Ranchi
Mr. Saswata Banerjee
Campus Ambassador

This email address is being protected from spambots. You need JavaScript enabled to view it.

IIM Shillong (RGIIM)
Mr. Deepak Nair
Sr. Campus Ambassador

This email address is being protected from spambots. You need JavaScript enabled to view it.

IIM Shillong (RGIIM)
Mr. S. Karthik
Sr. Campus Ambassador

This email address is being protected from spambots. You need JavaScript enabled to view it.

IIM Tiruchirappali
Mr. Prateek Kumar Anand
Sr.Campus Ambassador

This email address is being protected from spambots. You need JavaScript enabled to view it.

IIM Tiruchirappali
Mr. Naveen I
Campus Ambassador

This email address is being protected from spambots. You need JavaScript enabled to view it.

IIM Tiruchirappali
Mr. Sabyasachi Sahu
Campus Ambassador

This email address is being protected from spambots. You need JavaScript enabled to view it.

IIT Delhi
Mr.Abhishek Jaiswal
Sr. Campus Ambassador

This email address is being protected from spambots. You need JavaScript enabled to view it.

IIT Kharagpur - Vinod Gupta School of Management
Mr. Akash Chopra
Sr. Campus Ambassador

This email address is being protected from spambots. You need JavaScript enabled to view it.

IIT Kharagpur - Vinod Gupta School of Management
Mr. Tamojit Ganguly
Campus Ambassador

This email address is being protected from spambots. You need JavaScript enabled to view it.

XLRI Xavier School of Management, Jamshedpur
Mr. Mihir Talnikar
Sr. Campus Ambassador

This email address is being protected from spambots. You need JavaScript enabled to view it.

XLRI Xavier School of Management, Jamshedpur
Mr. Antony Karimpanal
Sr. Campus Ambassador

This email address is being protected from spambots. You need JavaScript enabled to view it.

Great Lakes Institute of Management, Chennai
Ms. MS Akshaya
Sr. Campus Ambassador

This email address is being protected from spambots. You need JavaScript enabled to view it.

Great Lakes Institute of Management, Chennai
Mr. Kunapa Raju Verma
Sr. Campus Ambassador

This email address is being protected from spambots. You need JavaScript enabled to view it.

UPES Dehradun
Mr. Shantanu Pathak
Sr. Campus Ambassador

This email address is being protected from spambots. You need JavaScript enabled to view it.

UPES Dehradun
Mr. Hari Krishna G
Campus Ambassador

This email address is being protected from spambots. You need JavaScript enabled to view it.

Jindal Global Business School (O.P.Jindal University)
Mr. Ashwathej Purushothaman
Sr. Campus Ambassador

This email address is being protected from spambots. You need JavaScript enabled to view it.

MDI Gurgaon
Mr. Amit Agarwal
Sr. Campus Ambassador

This email address is being protected from spambots. You need JavaScript enabled to view it.

National Institute of Industrial Engineering (NITIE), Mumbai
Mr. Angad Singh
Sr. Campus Ambassador

This email address is being protected from spambots. You need JavaScript enabled to view it.

NMIMS Hyderabad
Mr. Abhishek Lal Mehra
Sr. Campus Ambassador

This email address is being protected from spambots. You need JavaScript enabled to view it.

NMIMS Hyderabad
Ms. Aishwarya Mabel John
Sr. Campus Ambassador

This email address is being protected from spambots. You need JavaScript enabled to view it.

NMIMS Mumbai
Mr. Abilash Venkatesh A
Sr. Campus Ambassador

This email address is being protected from spambots. You need JavaScript enabled to view it.

SJMSoM, IIT Bombay
Mr. PG Krishnakumar
Sr. Campus Ambassador

This email address is being protected from spambots. You need JavaScript enabled to view it.

SP Jain Institute of Management & Research Mumbai, India
Mr. Arjun Harish
Campus Ambassador

This email address is being protected from spambots. You need JavaScript enabled to view it.

SP Jain Institute of Management & Research Mumbai, India
Mr. Jyotirmoy Mazumdar
Campus Ambassador

This email address is being protected from spambots. You need JavaScript enabled to view it.

Symbiosis Institute of Business Management, Bengaluru
Ms. Bhagyashree
Sr. Campus Ambassador

This email address is being protected from spambots. You need JavaScript enabled to view it.

Symbiosis Institute of Business Management, Bengaluru
Mr Rohit Rao
Sr. Campus Ambassador

This email address is being protected from spambots. You need JavaScript enabled to view it.

Symbiosis Institute of Management Studies, Kirkee, Pune
Mr. Praveen K Verma
Sr. Campus Ambassador

This email address is being protected from spambots. You need JavaScript enabled to view it.

Symbiosis Institute of Management Studies, Kirkee, Pune
Mr. Kunal Gujar
Sr. Campus Ambassador

This email address is being protected from spambots. You need JavaScript enabled to view it.

Vignana Jyothi Institute of Management
Ms. Varanasi Srilalithya
Sr. Campus Ambassador

This email address is being protected from spambots. You need JavaScript enabled to view it.

Vignana Jyothi Institute of Management
Mr. Ramaprasad Varun
Campus Ambassador

This email address is being protected from spambots. You need JavaScript enabled to view it.

Faculty of Management Studies, University of Delhi
Mr. Kalpesh Bonde
Sr. Campus Ambassador

This email address is being protected from spambots. You need JavaScript enabled to view it.

Faculty of Management Studies, University of Delhi
Mr. Mandala Santosh Nohan Dev
Campus Ambassador

This email address is being protected from spambots. You need JavaScript enabled to view it.

;
IBS Business School Pune
Mr. Nishant Rao Boddeda
Sr. SC Next Ambassador

This email address is being protected from spambots. You need JavaScript enabled to view it.

IBS Business School Pune
Mr. Sourabh Awasthi
SC Next Ambassador

This email address is being protected from spambots. You need JavaScript enabled to view it.

IIFT Delhi
Mr. Sourav Chakraborty
Sr. Campus Ambassador

This email address is being protected from spambots. You need JavaScript enabled to view it.

IIFT Delhi
Mr. Ritesh Kumar
Campus Ambassador

This email address is being protected from spambots. You need JavaScript enabled to view it.
SCNext in its quest to groom student leadership in India has taken a quantum jump by announcing Campus Ambassadors. They lead exemplary initiatives in academic initiatives in Supply Chain training and Events management, at India's contemporary B-Schools.
Let's join hands to welcome each of them. Our effort to reach out to other B-Schools / Operations Clubs is an ongoing process and institutes / operations clubs /student leadership are encouraged to get in touch with our Team SCNext India at This email address is being protected from spambots. You need JavaScript enabled to view it.
Our outreach program in less than 12 months of India start up includes








See what SCNext is like from one of our featured campuses- XLRI Jamshedpur
See some of our Featured B-School MoU Partners
Certified Supply Chain Analyst (CSCA)
Designed for students and young professionals
Those certified as a CSCA will know the fundamentals of supply chain management
The program includes 15 hours of instruction, study guide, 2 hour classroom review, and 2 hour CSCA exam. Self study options available
The exam and all material costs $1,100.00, but through SCNext and Ptak prize scholarships, you can take this course at over 50-80% discounts
Certified Lean Six Sigma Yellow Belt
Learn the techniques of six sigma, its metrics, and improvement methodologies
Yellow belts are often responsible for running smaller process improvement project
Program includes 4 hours of instruction, study guide and slides, and 1 hour CLSSYB exam
Yellow belt costs $500.00, but through SCNext and Ptak prize scholarships, you can take this course at over 50% discounts
Further discounts available for SCNext India members. Contact your SCNext representatives in India to receive these discount codes while signing up
Certified Supply Chain Manager
For experienced supply chain professionals with an in-depth knowledge of supply chain topics
You will learn everything from supply chain to theory of constraints to leadership and team building
Program includes 4.5 days of instruction, study guide, and 4 hour CSCM exam. Self study option available
Regular cost for this exam is $2,100.00, but SCNext India members get huge discounts. Contact your SCNext representatives in India to receive these discount codes while signing up
Certified RFID Supply Chain Planner
Learn the elements involved in designing RFID enabled supply chains
You will learn everything needed to consider, design, apply and justify RFID in your environment
Program includes 3 hours of instruction, study guide and slides,1 RFID SCM textbook from a leadeing practitioner and 1 hour RFIDSCP exam
Program costs over $500.00 retail value, but through SCNext and Ptak prize scholarships, you can take this course at over 50-80% discounts
Further discounts available for SCNext India members. Contact your SCNext representatives in India to receive these discount codes while signing up
Job and Internship opportunities
SCNext offers a variety of internships and job opportunities through our corporate partners. See our featured batch of interns as they walk through their recent experience. If you are also interested in our program, please contact your campus/city ambassadors or reach out to the India Executive team directly
A global facilitator, World Trade Center Pune offers world-class facilities and infrastructure and provides an opportunity to grow and foster international business. Members can access these services at all operating WTCs around the world and belong to an elite group consisting of 750,000 international companies. Located in the eastern part of Pune in Kharadi, WTC Pune is located strategically to foster international trade by providing various services and facilities designed specifically to meet the needs of participants in global commerce.
As part of a partnership to bring quality training programs to the Indian market and support Indian industry, WTC and ISCEA/SCNext have signed an MoU to work together on filling the skill gap that Indian businesses have in the field of supply chain and logistics through various conferences, publications, training and other mutual events

India-US relations have become increasingly broad based covering cooperation in areas such as trade and economic, defense and security, education, science and technology, high-technology, civil nuclear energy, space technology and applications, clean energy, environment and health.
The purpose of the USIIC is to provide Indian companies many services including tie up with American companies, import guidance, product and service identification in the US and assistance in finances from US Exim or ECB's. At the same time, for American companies wishing to make a foray into India, it provides many services like local tie-ups, exports to India, information on taxes, duties and all local India regulations.
SCNext India with its parent company HQ in the US and USIIC will share platforms, bringing to table mutual strengths and foster initiatives to promote supply chain/logistics joint events, training, conferences, contacts and many more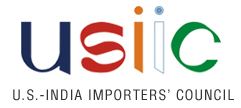 Abhi Impact Logistics Solutions is a privately held Supply Chain service provider based out of Pune, India growing at a very fast clip over the last 8 years of existence and its reach in Pune, Mumbai and industrially dominant western India is noteworthy. It provides solutions including Logistics consultancy, 3PL and In-plant logistics, Warehouse Management, Freight Forwarding and Customs Clearance, Transportation and distribution. Its 100+ clients include global and Indian players like Meritor HVS (US), Honeywell Turbochargers (US), Visteon (Mexico), Valeo (France), Dana (US- Germany), Brembo Brakes (Italy), Hager Electric ( Germany), Bennett, Coleman and Co. (Multiple location), Ampacet (US), Reiter (Switzerland), DSK Hyosung (Indo - Korean)
Abhi Impact Logistics Solutions Pvt. Ltd has a corporate tie-up with SCNext to jointly conduct Supply Chain related events. SCNext India and Abhi Impact will share platforms, bringing to table mutual strengths and foster industry-academia initiatives for summer internship projects, guest lectures, symposiums, case competitions, etc..Abhi Impact will also create opportunities for students and young professional members of SCNext – ISCEA in terms of internship projects and hiring suitable skills from SCNext platform