The United States is the birthplace of both the term Supply Chain Management and SCNext. Thus the United States holds a special place in SCNext History. Organizations are finding that they must increasingly rely on efficient and effective supply chains to compete in the global market and networked economy. The USA spends more money on logistics than the national GDP of all but 12 countries. $1.1 trillion dollars, that's trillion with a "T", was spent on logistics in 2009. Over 30 million containers moved through USA ports in 2008.
It is safe to say that the Supply Chain Management industry is alive and well within the United States. History has consistently shown that companies with effective supply chains outperform their competition. A relationship between a company's financial success and its supply chain sophistication is evident in the USA.
The USA is where supply chain innovations are continuously triggered and we plan to be an important part of that process. At SCNext USA we are connecting our members to help them come up with the next big idea in supply chain. Have a look around to learn more about SCNext USA and find information about SCNext activities and events close to you. If you have any questions or inquiries about SCNext USA, please contact the USA VP Caleb Ochs – This email address is being protected from spambots. You need JavaScript enabled to view it.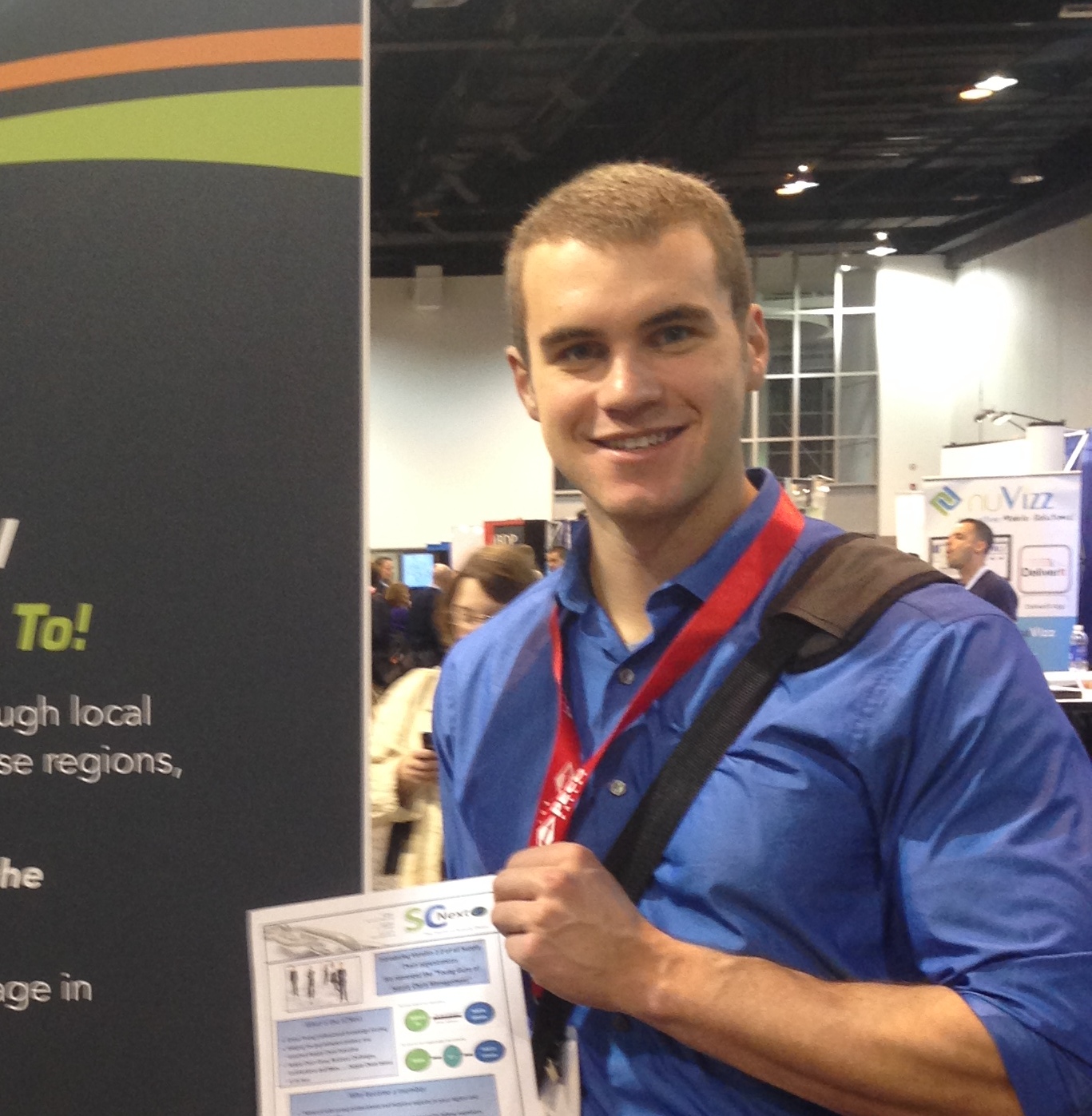 To tear down the walls that contain supply chain knowledge within an institution or organization and to encourage knowledge sharing, advancement, and collaboration amongst supply chain students, young professionals, and veterans, while providing all the resources necessary to allow our members to achieve their dream career.
Training and Certifications
Certified Supply Chain Analyst (CSCA)
Designed for students and young professionals
Those certified as a CSCA will know the fundamentals of supply chain management
The program includes 15 hours of instruction, study guide, 2 hour classroom review, and 2 hour CSCA exam. Self study options available
The exam and all material costs $1,100.00, through SCNext you can take this ceritification for $550.00
Certified Lean Six Sigma Yellow Belt
Learn the techniques of six sigma, its metrics, and improvement methodologies
Yellow belts are often responsible for running smaller process improvement project
Program includes 4 hours of instruction, study guide and slides, and 1 hour CLSSYB exam
Yellow belt costs $300.00, yet as an SCNext member you will receive a $50.00 discount
Certified Supply Chain Manager
For experienced supply chain professionals with an in-depth knowledge of supply chain topics
You will learn everything from supply chain to theory of constraints to leadership and team building
Program includes 4.5 days of instruction, study guide, and 4 hour CSCM exam. Self study option available
Regular cost for this exam is $2,100.00, but SCNext USA members get huge discounts. Contact your SCNext representatives in the US to receive these discount codes while signing up
Certified RFID Supply Chain Planner
Learn the elements involved in designing RFID enabled supply chains
You will learn everything needed to consider, design, apply and justify RFID in your environment
Program includes 3 hours of instruction, study guide and slides,1 RFID SCM textbook from a leadeing practitioner and 1 hour RFIDSCP exam
Program costs over $400.00 retail value, yet as an SCNext member you can take it at $250 only
Tom Brady

SCNext helped me take the yellow belt training in my final year of school. Learning practical six sigma techniques really helped me get a head start in the industry. I also was asked many six sigma questions in my job interview and the training program really helped me through that

Alicia Leroy

The best part about these certifications is the emphasis they place on concepts and understanding of the supply chain fundamentals. With them strong, I was able to pick up a lot of software packages in the industry very fast
During the coming academic year we will be at universities across the nation to provide SCNext members with opportunities to attend young professional webinars, get their resume critiqued with a supply chain emphasis, and take certifications. In our quest to bring value to students and help them build a solid foundation that will propel them into their career, we offer the following benefits:
Seminars/Webinars - We invite regular industry speakers from our mentor and young professional group to address the students. Our Young professional group teaches students tactical supply chain issues helping transition from student to corporate.
Supply Chain Case Competition - SCNext members are automatically eligible to compete in our global case competition. Each team from around the world competes for the grand prize of $1000 and a free ISCEA Certification (a $2000 value)
Training and Certifications – Industry certifications help students stand out in a sea of applicants. Add the certification to resumes and LinkedIn profiles.
Venture Capital – SCNext members have access to a fund for start-up ideas. There is over $1,000,000 up for grabs and we encourage our members to strive to get their share and innovate the industry.
Resume Critiques – We go above and beyond the campus career center by providing supply chain industry specific resume feedback and suggestions.
Featured SCNext Universities
At each school we appoint an official student ambassador. The ambassador gains valuable experience coordinating events for SCNext and works closely with SCNext USA Leadership. As a result, the SCNext USA leadership will be able to provide them with career networking opportunities and recommendations. Each SCNext Student Ambassador displays an outstanding initiative and is willing to go beyond their regular academic duties, thus we encourage all of our corporate partners to contact them about job opportunities.
Colorado State University (CSU)
For more information about CSU event dates and times contact the CSU students ambassadors
Clifford In -

This email address is being protected from spambots. You need JavaScript enabled to view it.

Tierney Reilly -

This email address is being protected from spambots. You need JavaScript enabled to view it.
The University of Texas at Arlington (UTA)
For more information about UTA event dates and times contact the UTA students ambassadors
Colin Brisco -

This email address is being protected from spambots. You need JavaScript enabled to view it.

Walter Mulfur -

This email address is being protected from spambots. You need JavaScript enabled to view it.
Colorado State University

Flagship SCNext University

University of Texas Arlington

Resume critiques, certifications and webinars

Texas A&M

Case Competition with a 1000 USD prize

Loyola Chicago

Seminars for knowledge sharing