As part of the Ptak Prize Awards Ceremony in India which was held at National Institute of Industrial engineering (NITIE) in Mumbai, Ms Carol Ptak announced a historic opportunity for the youth of supply chain in India and globally.
As part of the Ptak Prize foundation and ISCEA USA, Ms Ptak committed a scholarship in the amount of USD 2.5 million to help support training and education of young professionals in the field of supply chain management and logistics globally
This generous grant can be used by young professionals (below 30 years) to pursue various high quality traning and certification programs offered by the ISCEA to help get the talent industry ready. The ISCEA - a premier education body in the field of supply chain management offers various high quality training programs such as
With the scholarship opportunity, students and young professionals can now take entry level and advanced supply chain programs to augment their university degree and move up in their careers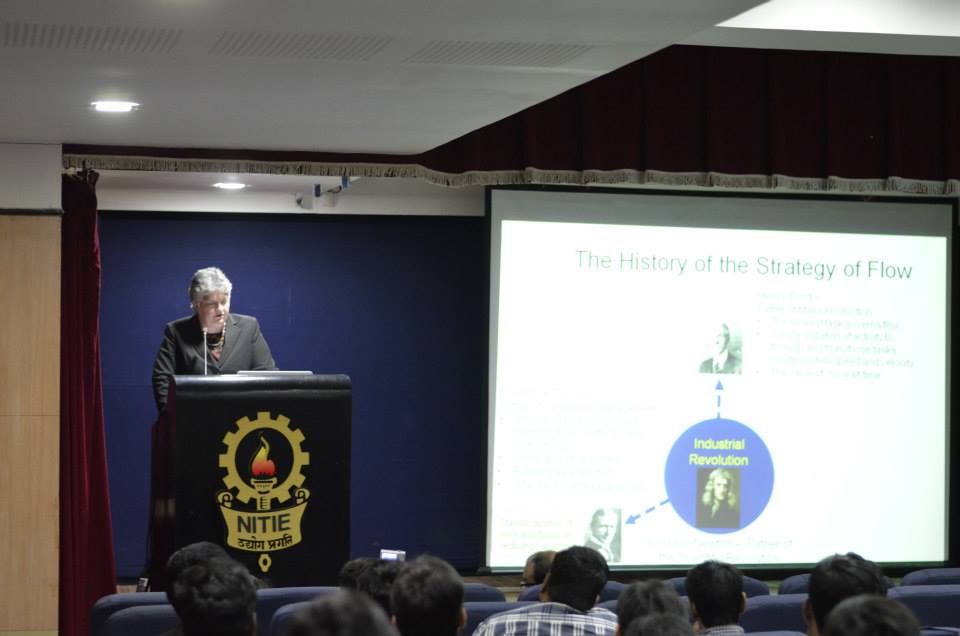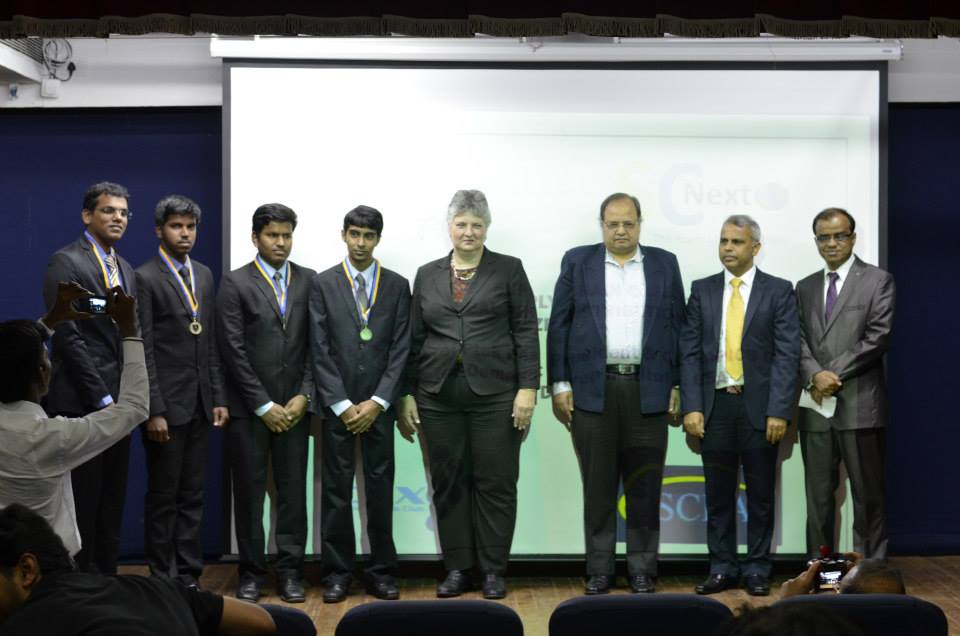 From Left to Right: NITIE Team Blackops- Winners of the 2014 Global Ptak Prize Case Competition, Carol Ptak of ISCEA USA and Partner-Demand Driven Institute USA, Mr. MJ Rai- President US India Importers Council, Mr. P Srinivas- US India Commercial Services, US Consulate Mumbai
Young Supply Chain Professionals in India
As per a report by the National Skill Development Council of India (NSDC)- The annual logistics cost in India is valued at Rs. 6,750 billion (US$ 135 billion) and it is growing at 8-10% annually2. Logistics cost3 by value accounts for around 13% of the GDP of India – this is much higher than that in the US (9%), Europe (10%) and Japan (11%).
"With a tremendous focus on the "Make in India" initiative and huge shortage of talent in the country, official training and certification programs in the field of supply chain are much needed. The country has tremedous potential and we have just started to see the glimpse of what lies ahead for India in terms of supporting the global economy. With most of Indias population in the young workforce bracket, there is a tremedous opportunity to help support them in their careers and help support the government education initiatives. SCNext is proud to bring these quality programs and make it affordable to the students and young profesionals of India. Most of these training programs are offered over $1000 and young Indian professionals are often unable to take advantage of such quality training. With this scholarship opportunity, it will help these young minds pursue such programs much easily and help them advance in their career"........Says Nikhil Oswal- Executive VIce President SCNext India
Young Supply Chain Professionals Globally
This opportunity is not just restricted to young SCM professionals in India. Through the Ptak Prize foundation we want to make these scholarships and training available to all the youth of supply chain who are interested to make a career for themselves. The application process for these scholarships will be put up on the SCNext website soon. Our selection process will consider scholarships based on need, drive and excellence of the candidates pursuit of supply chain knowledge. Keep a watch out to learn more
These scholarships are only available to the worthy. Young professionals who have the will to pursue them. The scholarships will be applicable to many supply chain training courses such as the Certified Supply Chain Analyst (CSCA), Certified Supply Chain Manager (CSCM), Certified Demand Driven Planner (CDDP), Certified RFID SCM planner (RFIDSCP), Certified Six Sigma programs and many more
The retail price of these programs varies from USD 1,000 to USD 3,000. The scholarships granted will depend on the candidate, his qualifications, his country and amounts can vary from 100-2000 USD on the programs.
Application Procedure:
The SCNext leadership team will release a detailed set of guidelines and procedures for candidates globally to pursue these world renowned programs. While not shedding too much light on it, Hasnain Millwala President of SCNext global says "This is a historic moment for us at SCNext. We have been striving to make quality programs affordable to our students and young professionals globally. I remember the time when I was in school and wanted to pursue such programs but couldnt afford one. Here is an initiative to change that". He goes to add that "The scholarship amount will depend on if it's a student or a young working professional and also on the country. It will involve essays, proof of committment to the field and some more. Well; keep a tab on our page for more infomation to be released very soon". He laughed and said at the end "This was just the trailer. Watch out for the full movie"